Bio - A Long and Winding Road
Dr. Jules is now an established entertainer who has been heard in many top locations around the world including the Kingston Mines (Chicago, Illinois), New Orleans's Bourbon St., New York's Greenwich and East Village (Tompkin's Square Park), Basle (Café des Arts), Hamburg, Prague, Wismar (supporting Shakin' Stevens), Freiburg and London. He has appeared at events hosted by such headline making names as Uwe Bahn (NDR DJ) and DJ Rocko (Radio Hamburg).
Dr. Jules was born Julian Keogh in 1962 in the suburbs of south London and arrived in Germany thirty years later after having lived most of his adult life in the north of Britain, Switzerland and northern New Jersey. Since 2011, however, he as been living in England, and he now lives in the seaside town of St. Leonards-on-sea where he is currently finding his musical feet again on the local scene.
Although trained as a scientist (hence his Doctorate) he always entertained a passion for music since he first tinkered with the piano keys at the tender age of seven.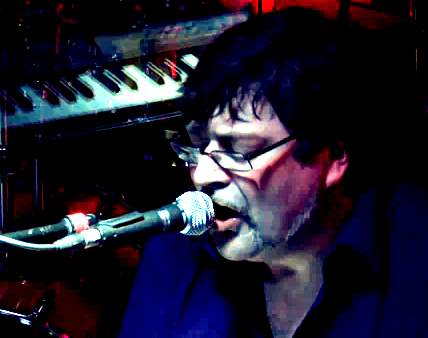 At the age of nine he also started learning the violin, but unable to muster pleasant noises from his father's tenpenny fiddle, he quickly gave that up and taught himself - as many youths in his native London - to play the guitar. He developed his own playing style (with both piano and guitar) and started writing his first tunes at the age of fourteen.
His initial works were classical nuances (piano trios and sonatas) after which he moved to writing ballads and rock melodies which he has continued until today in his own style, variously described as Elton John meets Marc Cohn meets --Dr. Jules.
While living in Lübeck, Germany, Dr. Jules made his mark as an excellent solo entertainer (Piano-Vocalist and Guitar-Vocalist) and group musician. Now he has arrived back in his homeland in East Sussex, he hopes to continue that course back in merry old England.